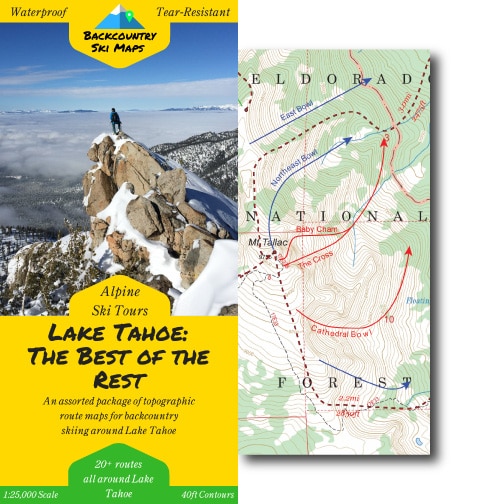 Lake Tahoe: The Best of the Rest (Pre-Order)
$9.95
** Pre-order – anticipated release date early Spring 2020 **
You kept asking for it, so here it is – a map of the forgotten zones of Tahoe that didn't geographically fit into one of our paper maps.
The Best of the Rest includes ski routes around Homewood, on the East Shore, in the high alpine of  the Jobs-Freel Group in the Carson Range, and more.
Peaks with descents on this map include:
Twin Peaks
Grouse Rock
Trimmer Peak
Freel Peak
Job's Peak
Ellis Peak
Stanford Rock
and many more!
This map is available in digital format only.
** Please note that these digital maps do NOT include the color photos or route descriptions included in our paper maps. You'll need to download the Avenza app to use the digital versions of our Backcountry Ski Maps – they are not viewable on a PC or elsewhere outside of the Avenza app. **
Description
** Pre-order – anticipated release date early Spring 2020 **